Welcome
My products provide unmatched value and will enhance your system at a reasonable price.

"Price is what you pay. Value is what you get"
Current exchange rates are very favorable to customers in the US and Europe. Savings are roughly 20%
News
All Rollerblocks are now shipping with Grade 10 bearings.
Current shipping times are the following.
Level 2 systems typically ship out in 7-10 business days. Speaker footers are 10-15 business days.
NEW**Level 3 - Version 2 - These now have a larger 3" spherical radius, a 2000 emery finish on the dish and have a brushed finish on the bottom. They are even better than the originals. These are pictured on the front page and ship out in 5 business days.
Vibration Isolation

2 Channel Stereo - These are placed under the chassis of the components instead of sitting on their feet. Placed under your pre-amplifiers, amplifiers, DAC and Redbook CD player and Turntable. My bearing isolation roller blocks will improve the performance of any component regardless of their cost.

There are Level 2 and Level 3. Each level up there is an increase in performance.
Speaker Footers - Placed underneath or into the threaded holes of your favorite loudspeakers, these will greatly elevate their performance. The threaded hole can be customized to match your speakers. These will work great with, Zu Audio, Dynaudio, Neat, Martin Logan and Paradigm speakers to name a few.
Level 2's work excellent with Harbeth speakers.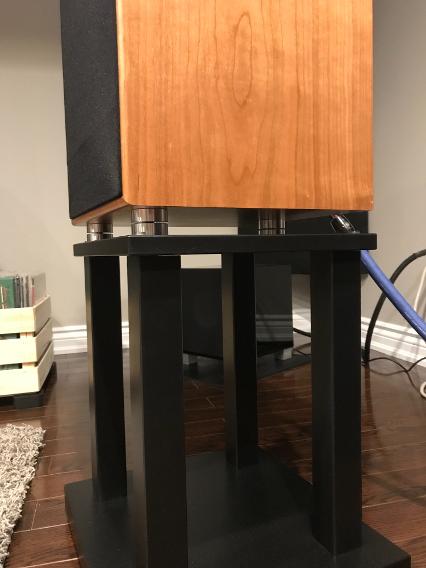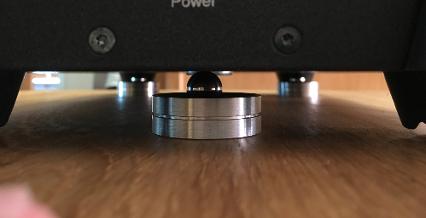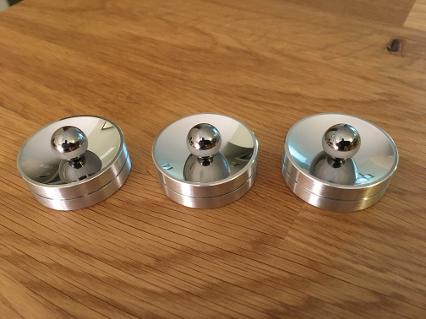 Email:ingressaudio@gmail.com