Welcome
My products provide unmatched value and will enhance your system at a reasonable price.

"Price is what you pay. Value is what you get"
Current exchange rates are very favorable to customers in the US and Europe. Savings are roughly 20%
News
I'm proud to announce Everest Audio is carrying my products in Canada. Please check out their site and their review of my RollerBlocks. Also check out their lineup, they have some really great components and can put together an excellent system for you. https://www.everestaudio.com/products/IngressAudio/Ingress-Audio-RollerBlocks-detail.html
All Rollerblocks ship with Grade 10 bearings.
Current shipping times are the following.
3-5 Business days.
NEW** Level 3 - Version 3 - I have updated the design to accommodate the height a growing number of larger feet on components. The overall height with the bearing is 1.050". These will now clear Hegel components no need to remove feet. Dish geometry remains the same and performance was never better. Cost is $199 CDN - These are available now!
Speaker Footers V2 - These have a 3" spherical radius and a super fine machine finish on the dish. They also have gloss black anodized finish. Included are (8) bases (7075 aluminum) machined for 8mm screws, as this size is the most common, (8) 3/8" bearings and finally (8) bases to complete the sandwich configuration. Cost is $549 - These are available now!
Vibration Isolation

2 Channel Stereo - These are placed under the chassis of the components instead of sitting on their feet. Placed under your pre-amplifiers, amplifiers, DAC and Redbook CD player and Turntable. My bearing isolation roller blocks will improve the performance of any component regardless of their cost.

There are Level 2 and Level 3. Each level up there is an increase in performance.
Speaker Footers - Placed underneath or into the threaded holes of your favorite loudspeakers, these will greatly elevate their performance.
Level 2v2's work excellent with Harbeth speakers.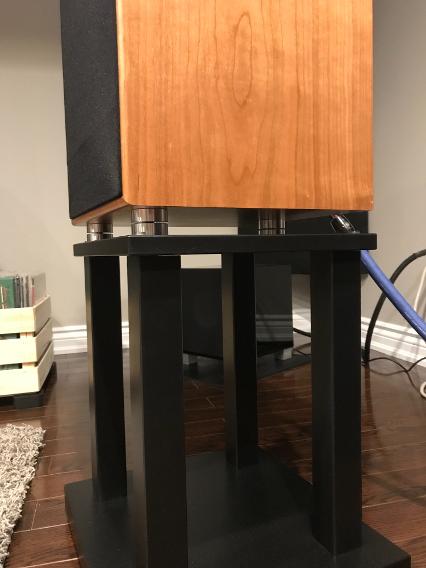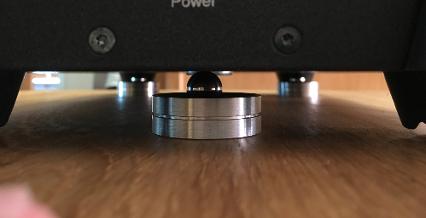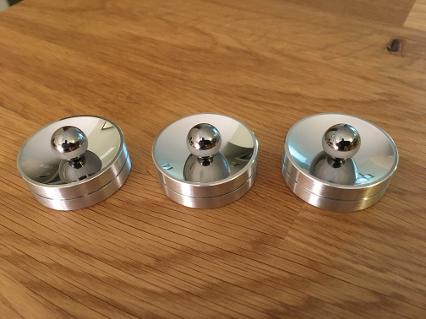 Email:ingressaudio@gmail.com