Welcome

We create exciting audiophile solutions with quality that is difficult to match.

Our mission is create high quality products that will enhance your system at a great price.

"Price is what you pay. Value is what you get"

LEVEL 3 - 7075 RollerBlocks - 2" Sphere - Set of 3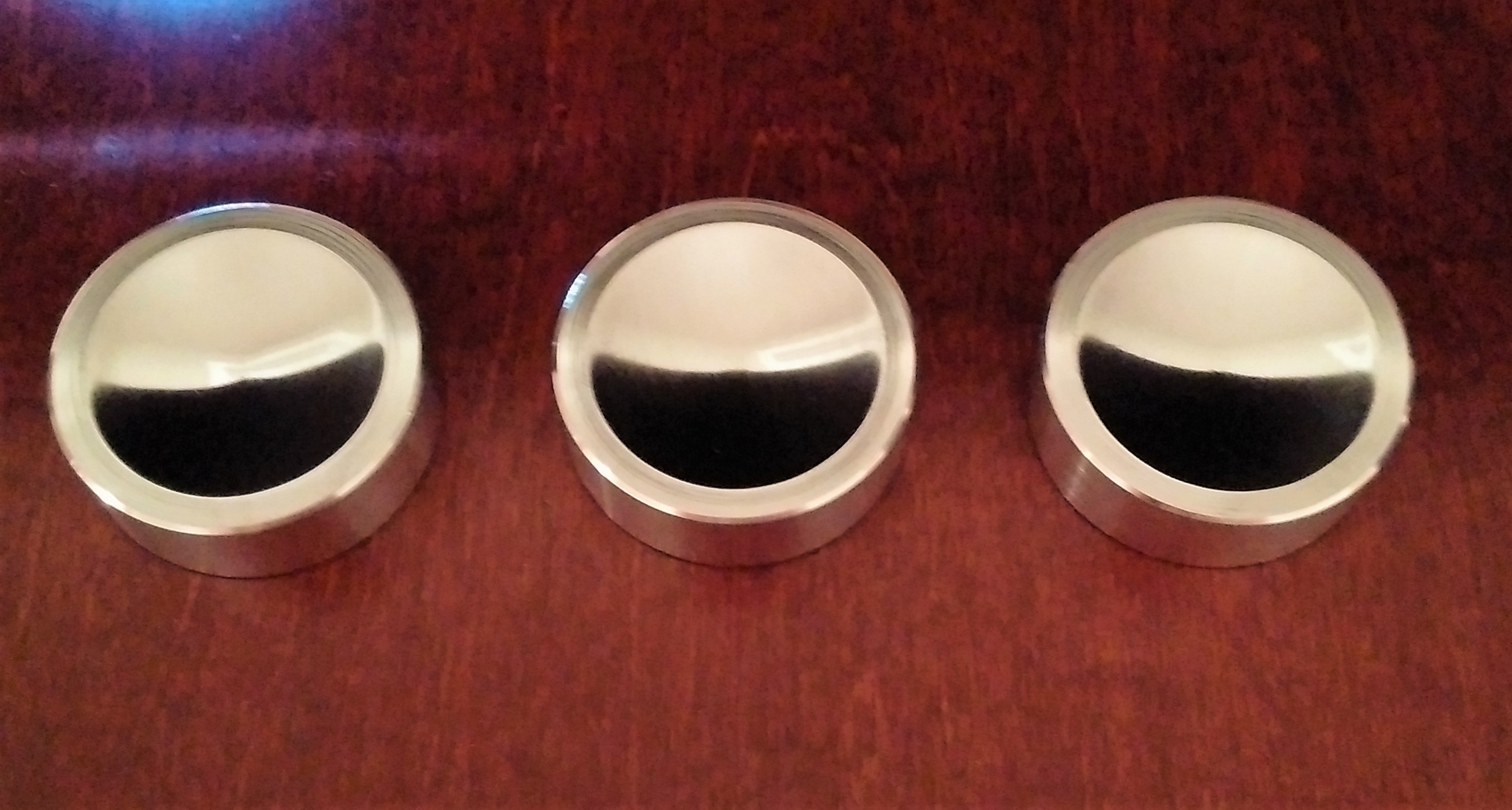 $ 90 USD
These are made from 1.5" forged 7075 Alcoa auluminum, machined and polished up to a 1500 emery finish. These are meant to be used open face with the (3) 3/8" bearings. Used under the chassis of any component, you will see a large improvement in your system. They are nothing short of amazing
Note - 1/2" bearings are also available. Just add a note to your order
Vibration Isolation -

2 Channel Stereo - Placed under your amplifiers, DAC and Redbook CD player, you will get the best possible performance. Our bearing isolation roller blocks will improve the performance of any equipment regardless of their cost.

There are Level 1, Level 2 and Level 3. Each level up there is increased performance
Speaker Footers - Placed underneath or into the threaded holes of your favorite loudspeakers, these will greatly elevate their performance. The threaded hole can be customized to match your speakers

Speaker footers - Floor standing speakers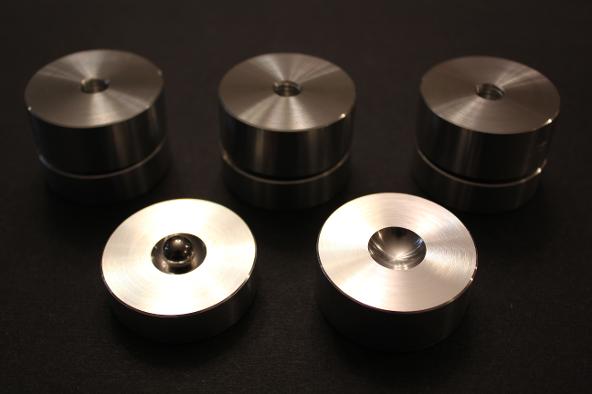 LEVEL 1 - RollerBlocks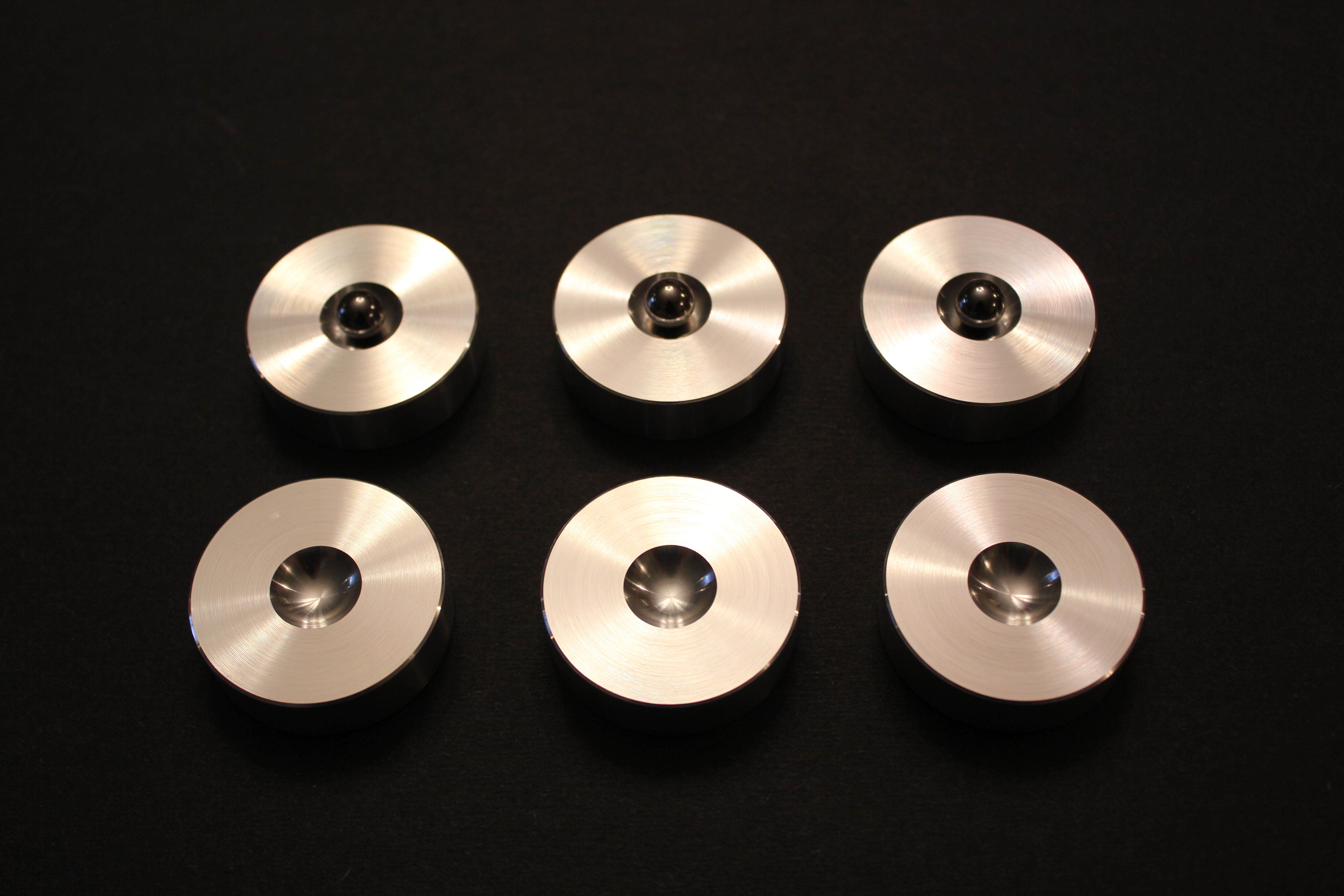 $ 75 USD
If you are new to isolation for your components, this is where you start.

The aluminum bases are precision machined to accommodate a 3/8 diameter ball. The overall height is just over 1".
Made from top quality forged 6061 aluminum and high carbon chrome steel ball bearings.

This is a high quality product and I guarantee their quality.

See my feedback page for results on their performance.

Made in Canada.

* Full set Includes (6) aluminum bases and (3) high carbon chrome steel balls (Grade 25)
Email:ingressaudio@gmail.com