Welcome

My mission is to create exciting audiophile solutions with quality that is difficult to match.

My products provide unmatched value and will enhance your system at a reasonable price.

"Price is what you pay. Value is what you get"
Current exchange rates are very favorable to customers in the US and Europe. Savings are roughly 30% or more
News
Fall is around the corner and looking very busy once again. I thank my customers for all of your support. November is sold out, December is 50% sold out. If you are considering a purchase please let me know and I will get you on the list. I will endeavor to have all orders accepted by December 1st shipped out by 14th. All orders after that will be shipped in January.
Vibration Isolation

2 Channel Stereo - These are placed under the chassis of the components instead of sitting on their feet. Placed under your pre-amplifiers, amplifiers, DAC and Redbook CD player and Turntable. My bearing isolation roller blocks will improve the performance of any component regardless of their cost.

There are Level 1, Level 2 and Level 3. Each level up there is an increase in performance
Speaker Footers - Placed underneath or into the threaded holes of your favorite loudspeakers, these will greatly elevate their performance. The threaded hole can be customized to match your speakers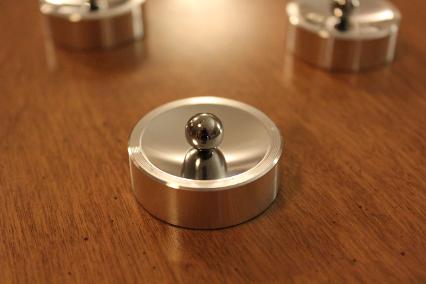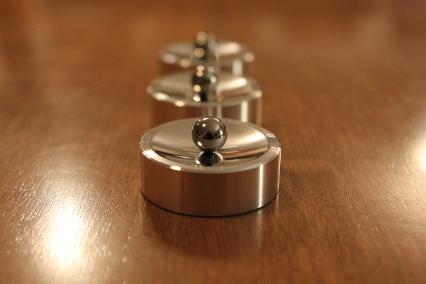 LEVEL 1 - RollerBlocks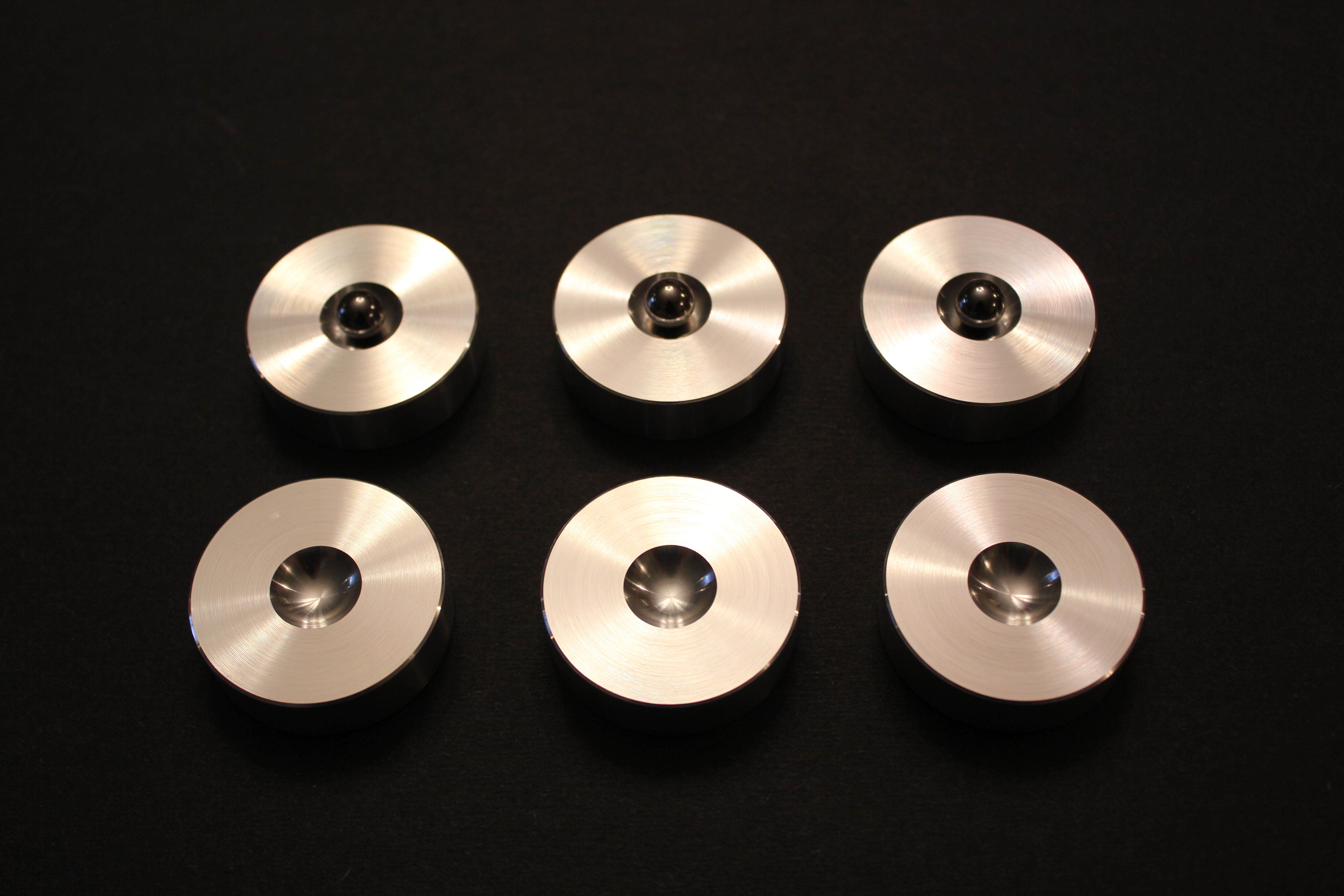 $ 85 CAD
If you are new to isolation for your components, this is where you should start.

The aluminum bases are precision machined with to accommodate a 3/8 diameter ball. The race surface is silky smooth to the touch due to the diamond coating on my tools.
The overall height is just over 1".
Made from top quality forged 6061 aluminum and high carbon chrome steel ball bearings.


This is a high quality product and I guarantee their quality.

See my feedback page for results on their performance.

Made in Canada.

* Full set Includes (6) aluminum bases and (3) high carbon chrome steel balls (Grade 25)
Email:ingressaudio@gmail.com