Vibration Isolation

Electronics have components inside that vibrate at a very high frequency. They are also subject to exterior vibrations, sound from speakers. CD or Blueray transports have discs that spin at high rates. Placed under your Redbook CD player, Blu-Ray player, home theatre receiver, DAC & amplifiers, you will get their best possible performance. My ball bearing isolation roller blocks will improve the performance of your equipment, regardless of the cost.
Speaker Footers

Placed under or threaded into the holes of your favorite loudspeakers, these will greatly elevate their performance. These will work great with, Zu Audio, Dynaudio, Neat, Martin Logan and Paradigm speakers to name a few. See the testimonial page for reviews


LEVEL 2 RollerBlocks - 7075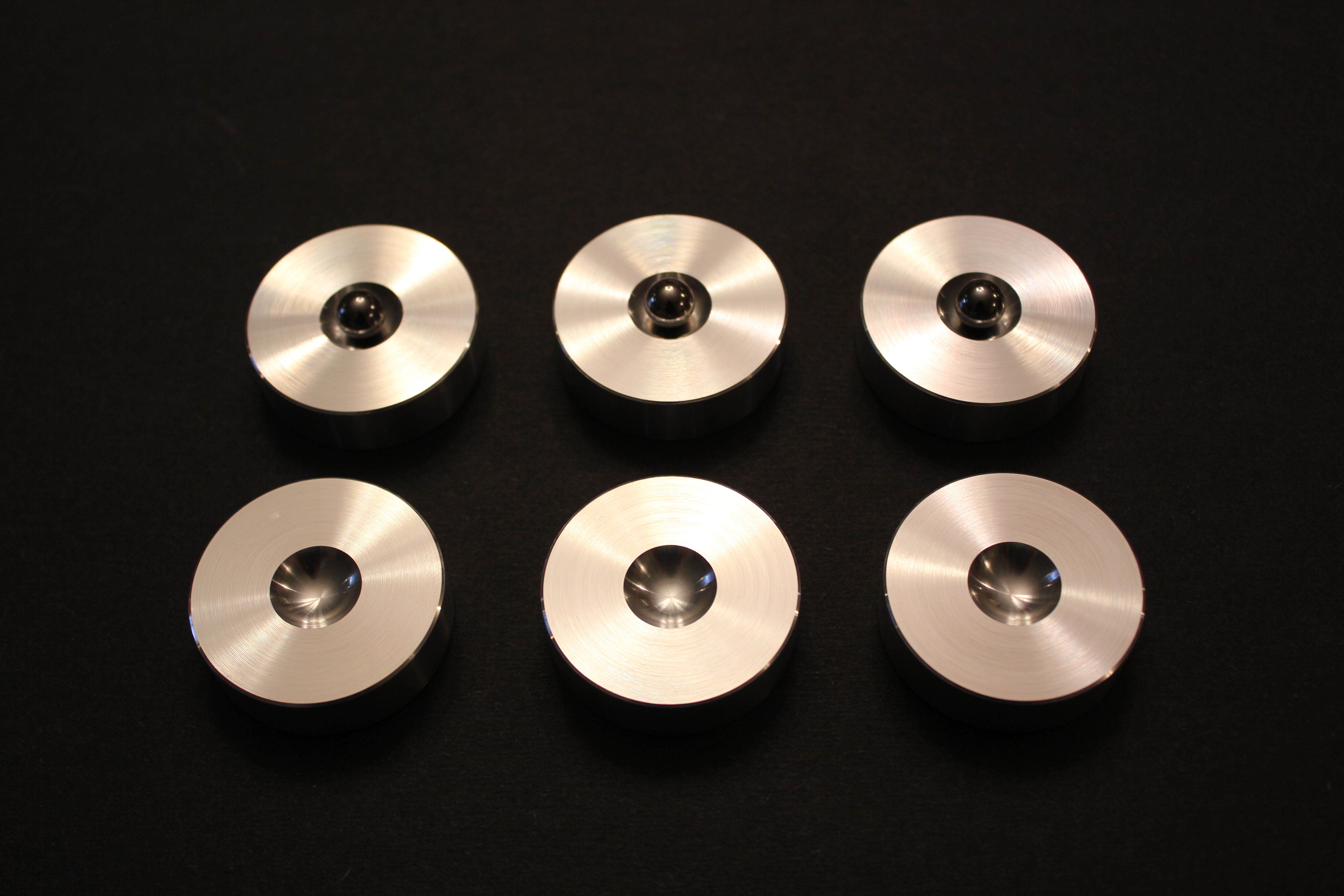 $ 120 CAD
This is an update to the same great isolation design my audiophile customers love. The added benefit of being made from the premium 7075 Alcoa aluminum and polising the race area smooth with a 600 emery finish. This is taking the original to the next level of performance.
LEVEL 3 - 7075 RollerBlock - 2" radius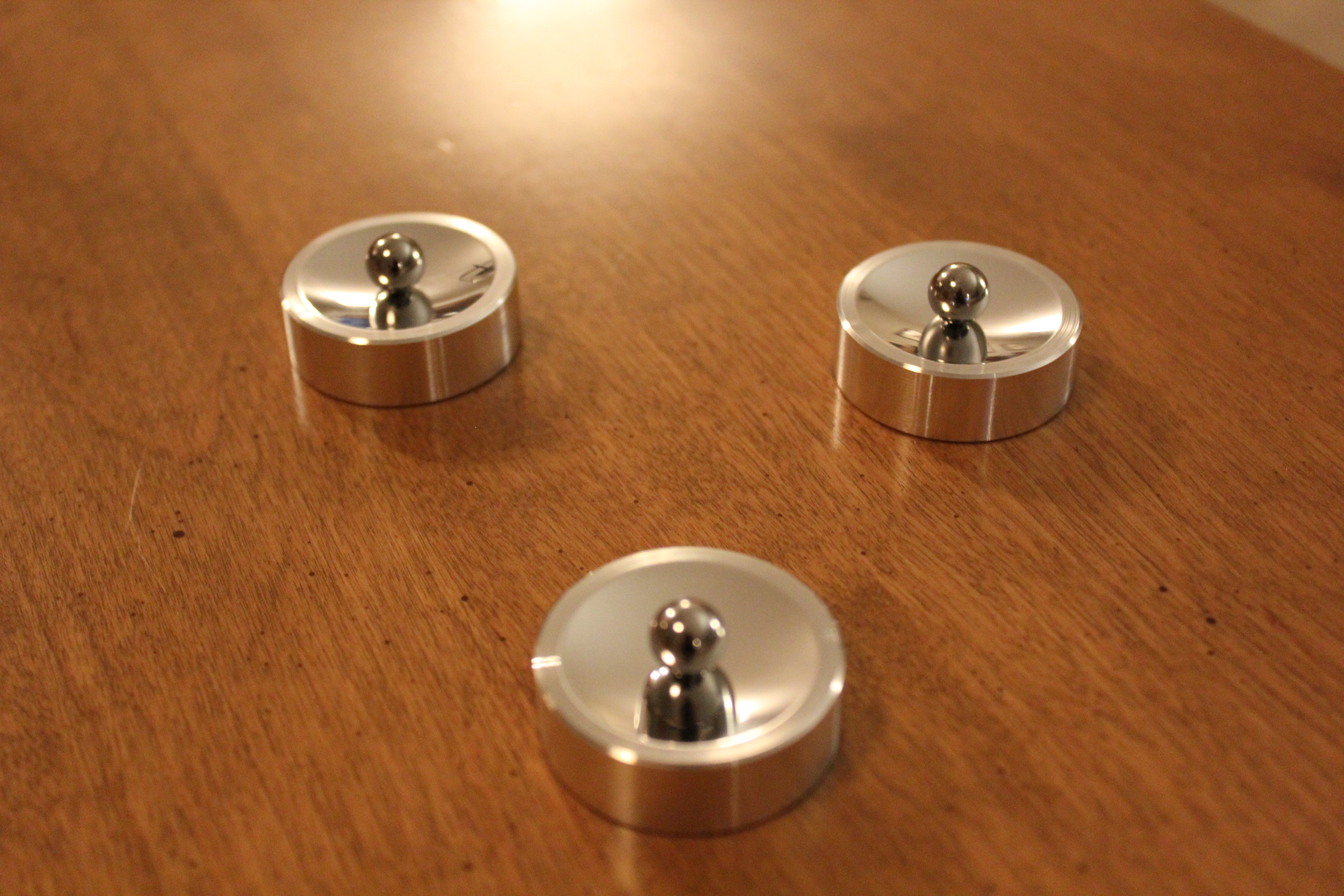 $ 175 CAD
These are made from 1.5" forged 7075 Alcoa aluminum, machined and polished up to a 1500 emery finish. These are meant to be used open face with the included (3) 3/8" bearings. Used under the chassis of any component, you will see a large improvement in your system. They are nothing short of amazing.
Incuded are (3) bases and (3) bearings. Your choice of 3/8" or 1/2"
Speaker Footers (Pair) - 7075 Aluminum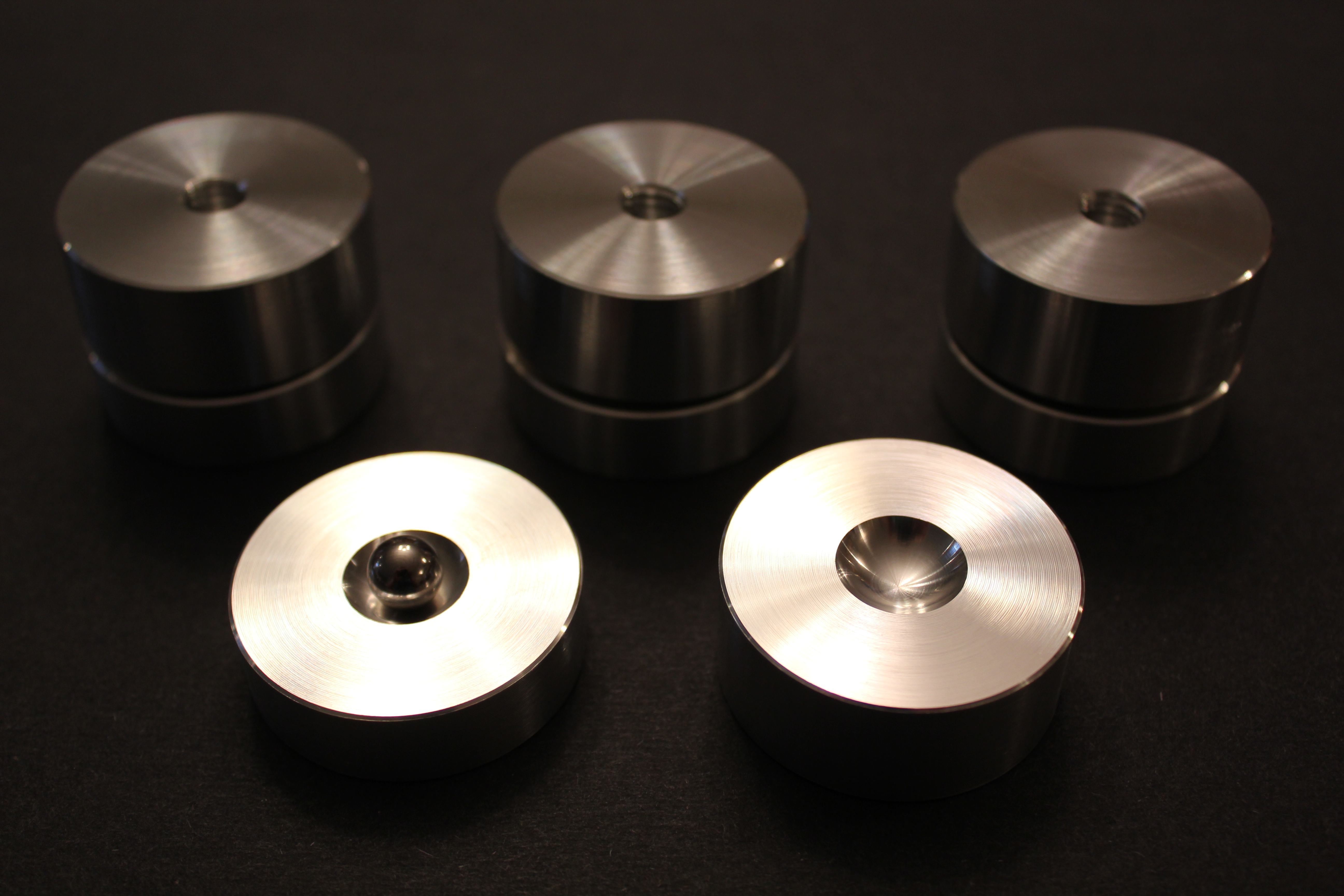 $ 375 CAD
Currently, these are my best seller. Feedback from customers is excellent.
These speaker footers will enhance the sound from your speakers considerably. Treble, midrange and bass really come to life. They can be used under your tower speakers or speaker stands (threaded holes and studs are included, let me know the size needed)
Price is for a pair of speakers - (16) bases, (8) 3/8" bearings and (8) threaded studs for your speakers
Made in Canada - 7075 Aluminum w/ 3/8" high carbon steel bearings
Ball Bearing Isolation - Benefits

What you can expect after installing them in your system. The sound stage in your system will open up beautifully. The sound stage will become much wider, taller and the bass definition will also tighten up. You will hear instruments in the mix you likely didn't notice before.